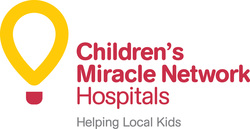 Mark your calendars for Thursday, October 23, 2014

Marriott Vacations Worldwide is excited to tell you about our 15th Annual CMN Partners fundraising event to benefit the Children's Miracle Network on October 23th, 2014.

Due to its overwhelming popularity, for the 3rd year in a row, we are returning to the sporting clay range, with our competition for both novice and experienced shooters. This sport is often described as "golf with a shotgun"; a typical course provides 10 different firing stations positioned over natural terrain, all set to challenge your shooting skills. We will once again be at the Tampa Bay Sporting Clay & Archery, 10514 Ehrens Cutoff, Land O Lakes, Florida, 34639.

Our fundraiser will be limited to the first 25 teams; we are not currently registering teams but expect to start in the Spring of 2014. We hope you will come out with your team and try this exciting format. Everything is included in the team sponsorship for you and your guests to have a great outdoor experience while raising money to benefit the Children's Miracle Network. Please check back here in early 2014 for more information!